WHAT IS ADHD?
ADHD is a medical condition that affects your ability to sit still and stay focused. This condition is noted especially in children but can also occur in adults affecting relationships, success in school, on the job, and your home life.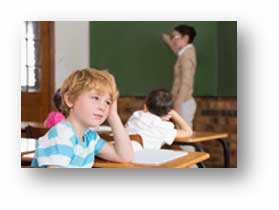 SYMPTOMS
Common signs of ADHD include:
Inattentiveness
Restlessness
Fidgeting
Impulsive behaviors
TREATMENT APPROACH
Your physician works to rebalance all the systems of your body to promote proper functionality, to reduce symptoms and improve your quality of life.
REQUEST YOUR CONSULTATION!
To request your consultation, contact us online or call (954) 451-3869.