WHAT CAUSES A HORMONE IMBALANCE?
Your endocrine system produces hormones that travel throughout your bloodstream and are essential in the functioning of your organs and body tissues. These hormones control many of the important processes of your body, such as metabolism and the reproduction process.
When you have too much or too little of certain hormones, it can have a serious impact on your body. Fluctuations in hormone levels can be the result of the natural aging process or dysfunction in your thyroid gland.
SYMPTOMS OF HORMONE IMBALANCE
Both men and women can experience hormone imbalances. For women, especially those who are heading toward menopause, common symptoms of a hormone imbalance include: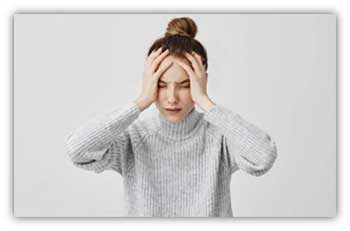 Hot flashes
Night sweats
Mood swings
Concentration issues
Fatigue
Unexplained weight gain
Decreased sex drive
Men may experience difficulty concentrating, irritability, and changes in their sex drive, as well as difficulty maintaining erections.
HOW IS A HORMONE IMBALANCE TREATED?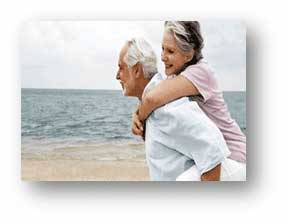 At Healthpark Medical Center Inc. we can determine if a decrease in hormones is causing your symptoms. You will have your blood tested to evaluate your hormone levels, and the doctor may also order other tests to rule out the underlying cause of your medical condition.
If hormone imbalance is the root cause of your symptoms, your physician may recommend making lifestyle changes, such as improving your diet and getting enough exercise to help reduce your symptoms.
You may also be a candidate for treatment with bioidentical hormone therapy.
WHAT IS BIOIDENTICAL HORMONE THERAPY?
Bioidentical hormones are plant-based products that have the same molecular structure as your hormones and can be an effective treatment option for restoring balance in your body. Your body recognizes the bioidentical hormones as if they were your own and produces a natural response in your cells, tissues, and organs.
This allows your hormone levels to successfully increase, without concern for side effects. Your Healthpark Medical Center Inc. physician can recommend bioidentical hormone replacement therapy to restore balance in your hormone levels and relieve your symptoms.
Bioidentical hormones are available in a variety of forms, including pills, creams, and injections. Your Healthpark Medical Center Inc. physician will determine the best method of delivery and dosage to improve your overall health and provide relief from hormone imbalance symptoms.
REQUEST YOUR CONSULTATION TODAY!
To request your consultation, contact us online or call (954) 451-3869.