WHAT IS PLATELET RICH PLASMA (PRP)?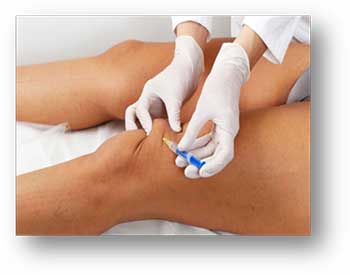 Platelet-Rich Plasma or PRP is a novel cell regeneration technique. It has been discovered that platelets secrete substances called growth factors, which are responsible for important cellular changes.
Platelet-rich plasma is obtained from the same patient, to achieve cell regeneration in a much higher amount than the body could reach on its own.
PRP TREATMENTS
The first uses of PRP have been extended to most branches of medicine, such as orthopedics and traumatology, facial cosmetic surgery, ophthalmology in corneal ulcers, and cardiovascular surgery, among others. It can be applied successfully in painful joints and with cartilage damage, a condition known as osteoarthritis.
In the last two years its use has increased for knee pathologies, as this is one of the joints that most commonly suffer from cartilage damage, and because of its anatomy, the application of platelet-rich plasma compared to other joints is less complex. When the joint to be treated is the hip, shoulder, or ankle, the use of ultrasound is recommended when PRP is applied due to the difficulty of reaching the joint space.
It is also an ideal treatment for anyone who wants to improve the appearance of their skin. The advantage of this procedure is that it is completely natural and that when using the patient's own blood, it has no side effects.
REQUEST YOUR CONSULTATION TODAY!
To request your consultation, contact us online or call (954) 451-3869.