WHAT ARE MITOCHONDRIA?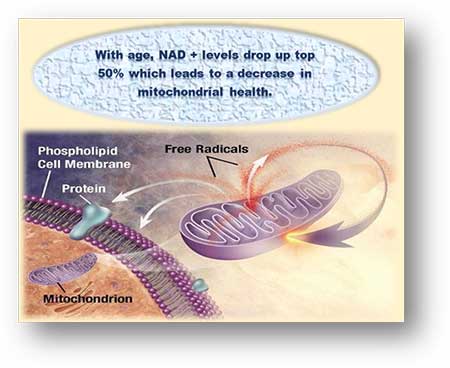 The mitochondria are intracellular organelles responsible for creating energy for our body.
The NAD is an important mitochondrial molecule that ensures its correct functioning. As we advance in age, NAD levels fall by 50%, which leads to a decrease in mitochondrial health.
It is for this reason that NAD therapy restores the production of metabolic energy at the cellular level, DNA repair as well as the neuroreceptors, stimulating the production of neurotransmitters of the central nervous system.
REQUEST YOUR CONSULTATION TODAY!
To request your consultation, contact us online or call (954) 451-3869.